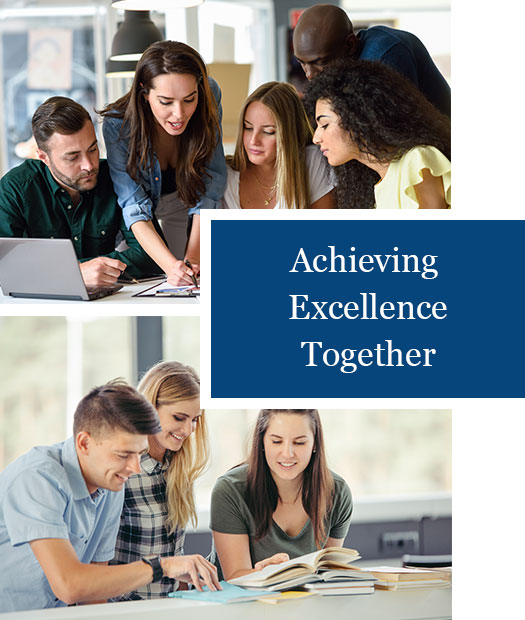 About QCVE
We strive to provide the best possible equipment, highly educated staff with recent industry experience and curriculum who will provide you with best possible service, advise and learning to ensure that you get a qualification that is highly regarded by industry.
QCVE is devoted to imparting exceptional learning so that its students can avail of innovative, relevant and industry tailored courses taught and prepared by an internationally acclaimed faculty.
QCVE is distinguishable from its peers by its core emphasis on academic excellence,leadership and public service with comprehensive hands-on training. The college has introduced path-breaking vocational, job-oriented courses with special emphasis on hospitality, business and human resources development to provide benchmarks for the development of the student
QCVE is proud to create a global intellectual wealth in the form of its students, who after having practical exposure with industry relevant best practices and facilities, go on to become leaders in their chosen vocations.
Welcome Message from CEO
I am pleased to welcome you to QCVE. You have made a very good choice by joining QCVE. We offer a variety of courses for students from different cultural backgrounds.
QCVE endeavors their best in catering to your learning needs and support you through the journey of completing your qualifications so that you are supported and guided to achieve your goals and objectives.
Our students enjoy a relaxing environment where they form invaluable friendships with their peers and trainers. Students come to QCVE to get ready to join Australian workforce in our vocational courses of Business and Hospitality.
Our highly experienced and knowledgeable staff encourage students to put all the best industry practices together along with creativity preparing them for their professional future. QCVE is committed to help you gain new skills, knowledge and professional competency.
I would like to invite you to explore our website and visit our campus to speak to one of our friendly staff, trainers and students to further learn about QCVE.
Sincerely,
Jasdeep Bakshi
Chief Executive Officer
Our Values

Integrity, Ethical, Accountable, & Respect

Be responsible in a legal, fair and ethical manner

Maintain commitment to clients, customers, agents and associates
Contribution of growth and prosperity towards our company

Being open and honest in all business dealings
Vision
We endeavour to offer innovative and relevant curriculum at all times, which is supported by our excellent facilities and our students are designed to acquire vocational experience which is backed by an academically proficient faculty.
Our institution is constructed on the foundation of strong work ethic and morals which promote sincerity, trust, goodwill, respect, honesty, and collaboration.
QCVE's success is established via the congruency of values between the faculty and staff members and our students, whose goals align and focus on developing the best path to the ultimate destination.
Mission
QCVE College's mission is to educate future leaders, inspiring every student that comes through our doors to become contributing members of a promising future.
We aim to do this by imparting valuable knowledge with our students and broadening the horizons of their mind. QCVE is committed to building a transformative and powerful vocational education experience.
Beginning in our classrooms with exposure to new ideas and unique thought processes, our students embark on a journey of intellectual stimulation and transformation. Set in a truly multicultural and diverse living environment, our students interact with people from different walks of life and evolve in terms of their identities and intellect